Jerome sessini
police have begun to demolish the migrant camp in Calais also known as the 'Jungle'. The camp was the home to 7,000 plus migrants living in extremely poor conditions in shanty town like tents. The process to demolish the camp has caused an uprising between the migrants, police and officials. 5 police and 1 photographer have been injured so far. After looking a this work it has opened my eyes to how violent the government are towards migrants seeking asylum in western society.
lorenzo meloni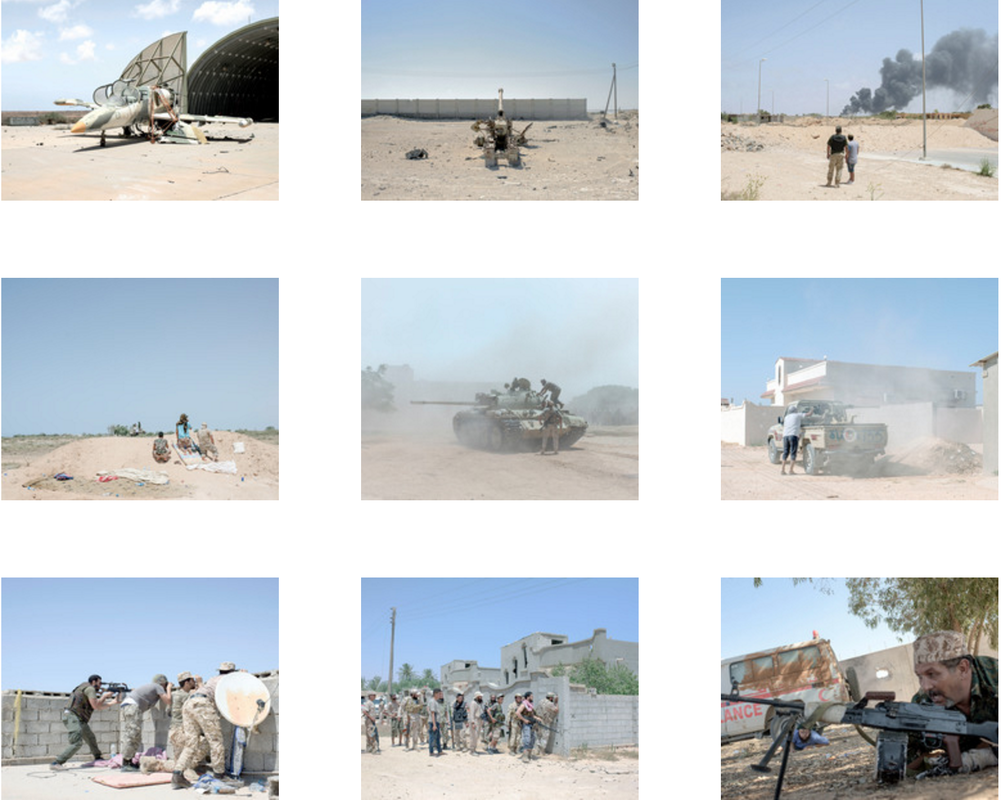 Meloni returned to Lybia in June 2016,
covering the Libyan unity government's campaign to capture the city of Sirte from ISIS forces. The use of suicide car bombs and land mines has caused hundreds of casualties. On August 1st the United States confirmed that it has been supporting the battle for the city and carrying out air strikes against ISIS forces. This is what Meloni captured. I Think Meloni has documented the fight very well, I like how he has allowed space for the subjects to breath. This work has given me a better understanding of what the fight against ISIS is really like.
https://pro.magnumphotos.com/C.aspx?VP3=SearchResult&ALID=2K1HRGP20GWB​
​Alessandra Sanguinetti

Nice, France- 14th July 2016.
Mohamed Lahouaiej-Bouhlel intentionally drove a cargo truck down a street packed with spectators watching Bastille day fireworks. This 'Terror attack' injured 300 people and killed 85. Sanguinetti arrived the day after the attacks and photographed the scene and the people who had seen it or were affected from the attack asking them to write down on paper what their thoughts were and how they were feeling. This work reminds me of
Gillian Wearing's photographers in the street of different people holding signs of their thoughts.
​​https://pro.magnumphotos.com/C.aspx?VP3=SearchResult&ALID=2K1HRGP8MITQ
​Richard Kalvar
Eurosatory is a French international weapons fair for the defence industry, which takes place every two years in Paris. This year the fair welcomed 94 different countries and 50,000 visitors. Kalvar photographed people testing weapons,
defence equipment and vehicles, giving an absurd look at the war industry defence. This work is interesting because i did not know these fair existed. I like the way Kalvar got very close to the subjects and documented this extremely diverse scene.